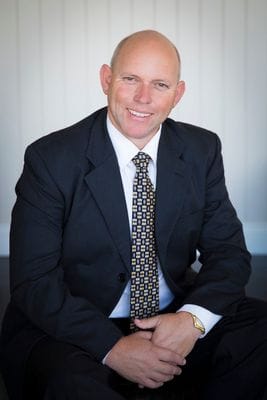 Matthew Brown CFP® CERTIFIED FINANCIAL PLANNER
PARTNER, Broadbeach Office
Matthew is the founding owner of Josman Financial Group and now a Partner in MIQ PRIVATE WEALTH, one of Australia's largest Financial Planning Practices. Matthew developed his Financial Planning experience commencing with AMP as an Insurance Agent, moving into Westpac Banking Corporation for 12 years as an Executive Financial Planner, Matthew soon became one of the top 10 Financial Planners within Westpac receiving many awards for his level of professionalism and Financial Planning services offered to clients.
Matthew continued to broaden his career by establishing the Josman Financial Group in 2004 employing only 10 staff. Over the next 10 years, Josman Financial Group built a well balanced Financial Services business based out of Broadbeach. Josman achieved numerous goals including becoming a Certified Quality Advice Practice in 2008. Matthew is a qualified CERTIFIED FINANCIAL PLANNER® practitioner and qualified to provide comprehensive advice on all aspects of financial planning.
In February 2013, Josman Financial Group rebranded to MIQ PRIVATE WEALTH.
Over the years Matthew has developed many client relationships both locally around the Gold Coast and Brisbane, but also with his extensive referrals to clients in Sydney, Melbourne and internationally in Thailand, Bali, India, New Zealand, Dubai, USA, UK and Europe.
As a Financial Planning Professional, Matthew is a Director on the Board of the Financial Planning Association, is a member of Board Audit Committee, Chair of the Board Regional Chapter Committee and is Chapter Chair of the Gold Coast Chapter of the Financial Planning Association, the peak professional body for Financial Planners in Australia. Community is very important to Matthew with his involvement in the Gold Coast Titans.
Matthew is married to Angela and has two children, Joshua and Tahlia. His hobbies and interests include Golf @ Royal Pines, his beloved Gold Coast Titans Football Team, boating and his family and is always seen around Broadbeach where he feels mostly at home.
Matthew can be contacted on:
Ph: 07 5554 4000 and 0418 747 559 or on email - matthew.brown@miqprivate.com.au